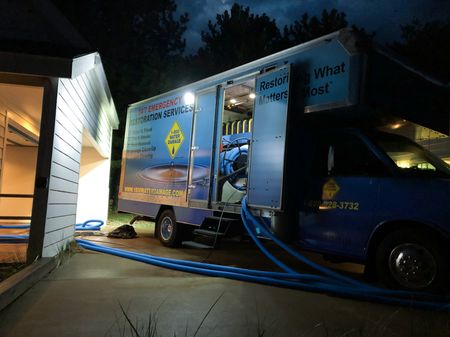 We provide emergency water damage, mold remediation, and other restoration services for both residential and commercial properties. Our qualified and professional technicians are thoroughly trained in the latest restoration techniques to prevent mold and structural damage.

1-800-Water Damage uses specialized drying methods and equipment to dry out all types of flooring, walls, ceilings, furniture, and personal belongings located throughout a building including attics, crawl spaces, garages, and basements. We restore residential and commercial properties to their pre-loss condition generally within 3-5 days while minimizing the cost and disruption to the property owner.

Our local restoration experts use advanced equipment and techniques to perform property damage restoration in New York City, and all the communities in between.

Our IICRC-certified restoration professionals deal with damage stemming from water, smoke, fire, sewage, and mold.


18-17 Cross Bay Boulevard, Far Rockaway, NY
347-726-8585