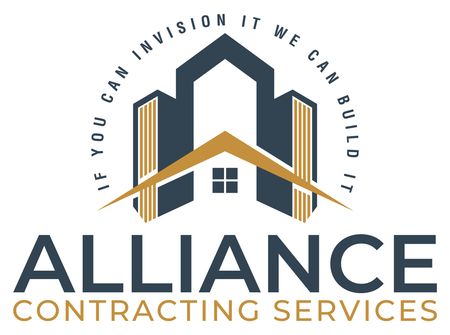 Welcome to Alliance Contracting Services Corp, where we take pride in delivering top-notch construction and maintenance services across the state of Florida. Since our establishment in 2017, we have stood out as a licensed Florida General Contractor (#CBC1261864) sanctioned by the Department of Business and Professional Regulation (DBPR). While our primary expertise lies in general contracting, we collaborate with licensed electricians, plumbers, and mechanical contractors to provide comprehensive solutions to our clients.

Our extensive range of services is designed to meet all of your construction and maintenance needs. From managing facilities and coordinating repairs to property renovation, our team of experts is dedicated to delivering excellence in every project. Whether it's plumbing repairs, pressure washing, cabinetry, flooring installation, demolition, or painting, we have the skills and resources to ensure a seamless and efficient process. Additionally, our services include electrical repairs, window replacement, trash and debris removal, eviction assistance, and much more, offering a one-stop solution for all your property maintenance requirements.

At Alliance Contracting Services Corp, we are committed to maintaining the highest standards of professionalism, integrity, and quality in every project we undertake. Our goal is to exceed our clients' expectations by providing reliable, cost-effective, and innovative solutions tailored to their specific needs. With our unwavering dedication to excellence and customer satisfaction, we have earned a reputation as a trusted partner for all construction and maintenance services in the region.

Whether you are looking to enhance the functionality and aesthetics of your property or seeking efficient solutions for property management and maintenance, Alliance Contracting Services Corp is your reliable partner. Our team is always ready to discuss your project requirements and provide personalized recommendations to meet your unique needs. Experience the difference with Alliance Contracting Services Corp, where excellence is our standard and customer satisfaction is our priority.
9234 SW 5TH ST #C, Boca Raton, FL
15616744927