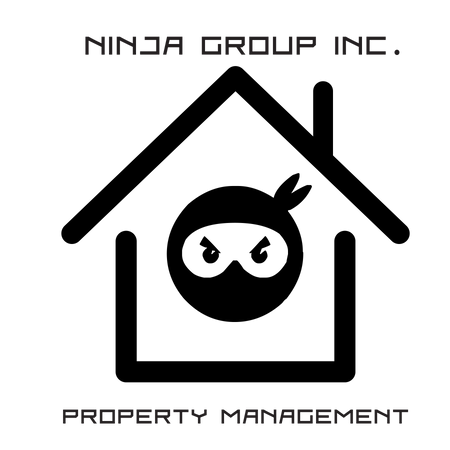 Ninja Group Inc. is a leading property preservation company specializing in maintaining, securing, and preserving vacant or abandoned properties. With our commitment to excellence and attention to detail, we provide comprehensive property preservation services that protect our clients' investments and ensure the properties remain in a secure and marketable condition.

At Ninja Group Inc., we understand the unique challenges and requirements of property preservation. Our team of skilled professionals is equipped with the expertise and resources to handle a wide range of property preservation tasks, delivering high-quality services tailored to meet our clients' needs.

Services Offered:

Property Inspections: We conduct thorough initial inspections to assess the condition of the properties, identify maintenance or safety issues, and create a comprehensive preservation plan.

Securing and Boarding: We implement robust security measures, including changing locks, boarding up windows and doors, and installing advanced security systems to prevent unauthorized access and protect properties from vandalism and theft.

Maintenance and Repairs: Our skilled technicians perform repairs and maintenance tasks promptly, addressing issues such as plumbing, electrical, structural damages, and other necessary repairs to maintain the property's integrity.

Lawn Maintenance and Landscaping: We provide regular lawn maintenance and landscaping services to ensure properties maintain a well-manicured and attractive appearance, complying with local regulations and enhancing curb appeal.

Cleaning and Debris Removal: Our dedicated cleaning team performs thorough interior and exterior cleaning, removing debris, trash, and unwanted items to restore the property's cleanliness and aesthetics.

Winterization and Seasonal Maintenance: We offer winterization services to protect properties from freezing temperatures, including draining water systems and taking preventive measures against winter-related damages. Additionally, we conduct seasonal maintenance tasks like gutter cleaning and roof inspections.

Ongoing Property Inspections: We conduct regular inspections to monitor property conditions, promptly identify maintenance needs, and ensure properties remain secure and well-maintained.

Why Choose Ninja Group Inc.?

Experience and Expertise: With years of experience in property preservation, we possess the knowledge and skills to handle various preservation challenges effectively.

Reliable and Efficient: Our team is committed to delivering reliable and efficient services, ensuring properties are preserved promptly and to the highest standards.

Attention to Detail: We pay meticulous attention to detail in every aspect of our work, ensuring thoroughness and precision in all preservation tasks.

Customized Solutions: We understand that each property has unique preservation needs, and we tailor our services to meet specific requirements, providing customized solutions for our clients.

Commitment to Client Satisfaction: Client satisfaction is at the core of our business. We strive to exceed expectations, maintain open communication, and build long-term relationships based on trust and professionalism.

At Ninja Group Inc., we take pride in our ability to preserve properties with utmost care and professionalism. We are dedicated to serving our clients and ensuring their properties are well-preserved and protected, allowing them to focus on their core objectives. With Ninja Group Inc., you can trust that your property preservation needs are in capable hands.
6118 N Rockwell, 2, Chicago, IL
6308632142