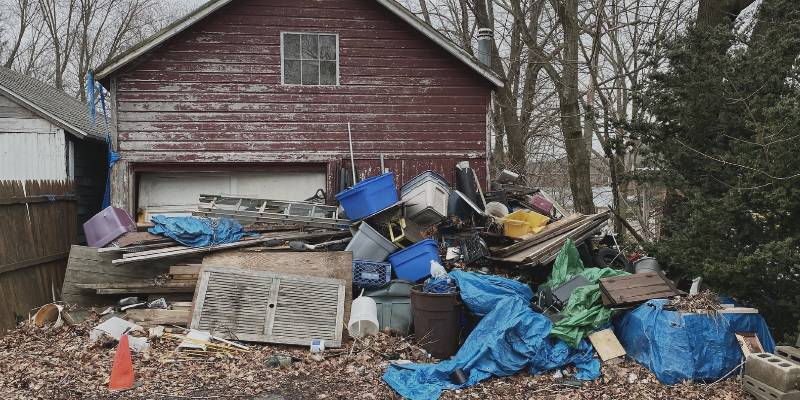 The Foreclosure Clean Out Service Industry
Thousands of homeowners all across the nation face foreclosure each year. And it's no secret that it's a really unpleasant experience. As a result of foreclosure, occupants sometimes find themselves being forced out of their properties at the very last minute. Sometimes they might leave some of their belongings behind. Broken items, rooms vandalized, and soiled with dirt are a few of the most common problems.
And that's exactly where foreclosure clean-up services come in. In this article, we will be taking a brief look at all you need to know about the foreclosure cleaning industry.
Foreclosure Clean-up: what you need to know
Foreclosed properties require a great deal of preparation and cleaning up before they can be put up for sale or are ready for an open house.
Foreclosure clean-up services aren't just limited to those regular cleaning services that most businesses out there offer. Instead, these are advanced clean-up as well as maintenance services that banks hire for fixing/preparing homes to be put back in the market.
Banks or mortgage lenders will normally put out work orders for foreclosed properties, which can then be passed along to their national property preservation vendors, who often sub-contract local vendors/contractos.
While repairing and cleaning the property is vital, what's even more important is dealing with the debris left behind by the previous as well as abandoned furniture left behind by the previous homeowners.
You can expect carpet clean-up, trash disposal, painting, general household maintenance, dealing with abandoned furniture and so much more. Alongside this, the foreclosure cleaning services are well-equipped to deal with hazardous waste.
Listed below are a few of the services that the foreclosure cleaning companies will take care of:
Interior Cleaning
Debris Removal
Pressure Washing
Winterizing
Painting
Gutter Cleaning/Repair
Yard Maintenance
Property Inspections
Property Security
Demolition
Companies that specialize in these services -as well as other property preservation servicses- can not only take care of residential foreclosure cleanups, but they can also help out with commercial as well as industrial ones.
How much do Foreclosure Clean-up services cost?
Here's a very rough estimate of an average property preservation/foreclosure cleanup service. Keep in mind costs will vary based on the property square footage, as well as zip code.
ETA: 5 Hours
You can expect direct foreclosure cleaning costs to be $650. This includes:
Dumpster Removal: $300
Cleaning Crew: $75
Disposal Fee: $75
Moving Crew: $150
Other Cleaning Services: $50 (Garbage Bags, Gloves, Masks, Broom, etc.)
There might be some indirect costs as well.
You need to get in touch with a property preservation service to get a quotation.
Listed below are the benefits of hiring a foreclosure clean-up business:
Reduce the loss of your personal production time
Minimize the overall clean-up and disposal costs
Eliminate the efforts and time spent to manage disposal and recycle the logistics
There might be a wide range of businesses out there with trucks ready and willing to do the clean-up job for you. But if you're not dealing with an experienced property preservation professional, it might cost you even much more than what you were hoping to save.
And that's exactly why you need to make sure that the foreclosure clean-up business you are getting in touch with offers a quality and reliable service in a timely manner.
Are you a property preservation vendor?
Join our company directory and receive notifications for new jobs in your area.